*Gift cards can only be redeemed after 12/25 - not valid for use from 11/28-12/24/23.
Everyone will notice, No one will know
Aqua Gold & Microneedling
We take the time to listen intently, evaluate each patient with thoughtfulness, and custom tailor a personalized treatment plan with your budget in mind. Our goal is to focus on the use of peels, injectables, and powerful topicals that rejuvenate your skin from the inside out, without invasive procedures. We receive the best training in the industry and above all believe in providing amazing service as well as a memorable, life changing experience. Unprecedented benefits await you.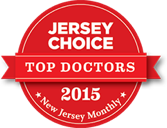 Non-surgical correction of dorsal hump using Juvederm Ultra plus
"I always hated the bump in my nose. I was considering surgery." – Rosemary always disliked the bump in her nose. After researching her options, she was ready to invest in surgery, until a friend told her about her successful results with Juvederm. Once she met with Dr. Lacara, she was impressed. In a single appointment, she turned a self-described "flaw" into a highlight, for the fraction of the cost of cosmetic surgery. Rosemary is delighted with the result, and can't stop staring at her nose in the mirror every morning.
What Our Clients Are Saying
Host your own BOTOX PARTY!
Bring 5+ guests and receive up to 50 units of Botox FREE!
The Spa at Mecca Gift Cards
Gift cards for The Spa At Mecca are a great gift for family and friends and will make any gift special. A gift card may be used to purchase any spa treatment or service, as well as any of our products.
6-month zero-interest financing
AND 
24 and 36 payment terms